So, to settle the ongoing
debate
amongst fans of Death Note on whether the character Mello is male or female (let's assume a binary stance on gender
just
for this post, mmkay?), I present my evidence:
I found Mello:
Mmmmmhmmm. Yep. That's right. Maddona is just Mello's stage name when SHE moonlights as a performer, because of course, with Mello's dramatic flair, it makes all makes sense now! Doesn't it? DOESN'T IT?!
Compare, my dear invisible audience: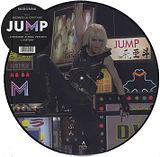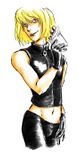 AMIRITE LAWLZ?
Credits to the excellent Noelisa for the beautiful Mello drawing